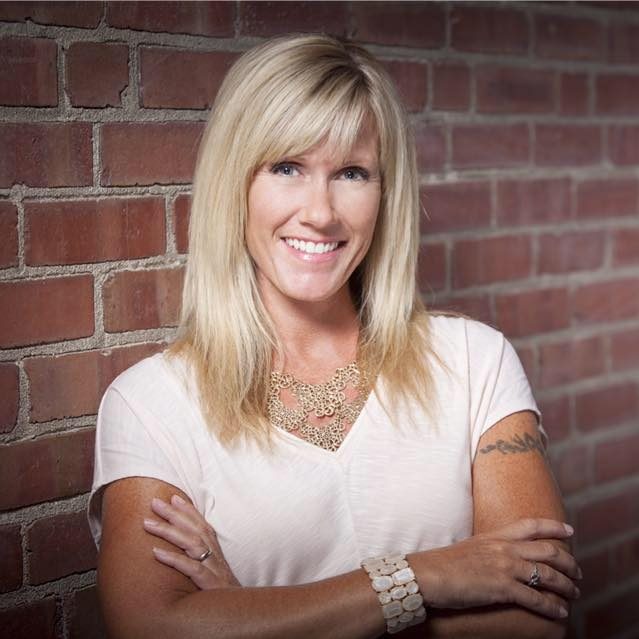 Stefanie Jeffers
Stefanie Jeffers has been serving women in the sex industry since 2013.  In 2004, Stefanie walked out of the strip club where she was employed for three years.  She has a unique understanding of being in the life and how difficult it can be to leave it behind.  Though she lost everything during the three years she worked in the sex industry, God has completely changed and restored her life.  She owes everything she is to Jesus, and knows that without his grace she would still be lost.  Stefanie is a graduate of Ball State University.  She is married and has two daughters.  Her dog Toto and her cat Juliette are her constant companions.  If you would like to contact Stefanie, send an email to stefanie@gritintograce.org.
Alexandra Rufatto-Perry, COO & Director of Connections
Sarah Kerlin, President
Adam Johnson, Vice-President
Alatha Johnson, Secretary/Treasurer
Dawn Adams, Board Member
Pastor Joe Freeman, Board Member
Dave Kurtz, Board Member
Our Partners
We are privileged to partner with organizations in the city who are doing important work with women.  Our goal is not to recreate what is already being done, but to fill in any gaps that may exist in the city of Indianapolis for women being commercially sexually exploited.  If you are interested in collaborating with us, please contact us
Unconditional Ministries
www.unconditionalministries.com
Unconditional's mission is to unconditionally love women in the sex industry with the love of Christ, to empower and encourage them on their journey, and equip them for a full and healthy life.
Kristy's House
The mission of Kristy's House is to "equip and empower sexually exploited women through the relational love of Christ."
"God is not calling us to go to church;
he is calling us to be his church, the hope of the world."